City Commission Asks to Levy a Property Tax Exceeding the Revenue Neutral Rate.
Joe Denoyer - July 12, 2022 7:37 pm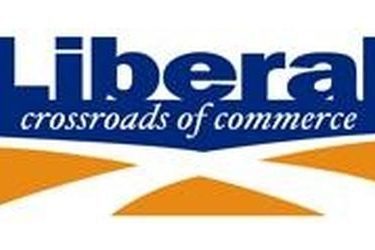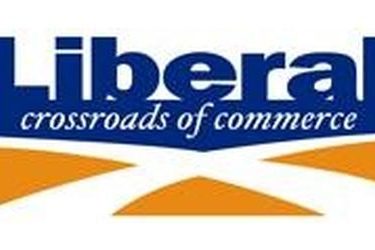 The Liberal City Commission met Tuesday evening at 5:30 pm and after rescinding Resolutions 1628, 1695, and 2131 where all properties have been brought up to code by either abatement or repairs of the structures. Rescinding these resolutions and adopting Resolution 2378 will allow the properties to be sold or developed.
Commissioners also adopted Resolution No. 2379 which is the intent to Levy a Property Tax Exceeding the Revenue Neutral Rate. This Resolution would serve official notice to the Seward County Clerk of the City's intention to exceed the Revenue Neutral Rate. This Resolution provides an estimated mill rate of 58.552 mills. with the final mill rate to be determined when the City holds its RNR and Budget Hearings on September 13, 2022. The Revenue Neutral Rate for the City of Liberal was calculated as 51.245 mills by the Seward County Clerk.
Commissioners approved the Parks Department's purchase of a 2022 Hustler Super Z104 Mower. The mower will be utilized as a backup mower when others are down for repairs. Keating Tractor was the low bidder in the amount of $24,000.00. ARPA Funds would be utilized for this purchase.
Carol Dearing was reappointed to serve a second term on the Library board to begin July 2022 and end July 2026.
Utilizing ARPA Funds, the Police Department was approved to purchase two Ford Fusions from Foss Ford of Liberal at a total cost of $46,000.00, and a three-room interview system from Case Cracker in the amount of $37,910.00. Approval was given for the purchase of the APEX Officer Pro Training Simulator. This simulator offers an almost endless supply of real-life scenarios and was given the approval to pursue law enforcement agency accreditation through CALEA, joining the ranks of the 12 other Kansas law enforcement agencies. New duty sidearms, duty holsters, and spare magazines were also approved for the department.
Superior Fence of Dodge City was awarded the bid to replace the 200′ section of fence that needs to be repaired at the airport, and the Commissioners accepted the bid from Kansas Golf and Turf for a Jacobsen SLF530 fairway mower for Willow Tree Golf Course for $61,223.00.