City Commission Approves Changes to Incentive Programs
Joe Denoyer - July 25, 2023 10:38 pm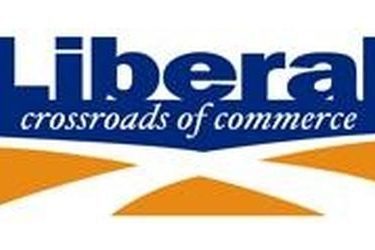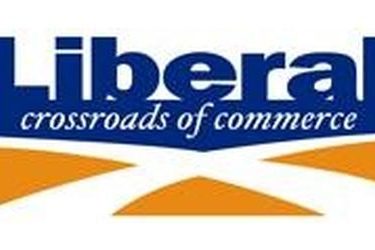 The Liberal City Commission met on Tuesday evening at 5:30 pm and the Commission approved the Blue Cross Blue Shield of Kansas Insurance Plan. Commissioners approved the submittal of the Federal Funds Exchange reimbursement request for crack sealing and street sealing, in the amount of $241,606.97. The Federal Funds Exchange Program through the City's Agreement with the Kansas Department of Transportation, enables the City to trade all or a portion of their Federal fund allocations with KDOT in exchange for State transportation dollars on an annual basis, for certain road
maintenance and construction expenses.
The Commission dedicated a utility easement to Dollar General for the purpose of tying in their sewer and water to the city mains, and approved changes to some of the The City of Liberal grants for certain programs paid through the Housing and Community Development department, out of the 1 cent sales tax. These grants help to make improvements to housing throughout the city. Some of the Changes include:
The New Construction Incentive, combines the single family and multi-family programs into one application. The amounts paid per residence have been $5000 for single and $3000/unit for multi-family for several years. Approved was increasing the amounts to $7500 for single family and $5000/unit for multi-family. It was also added that mobile homes could qualify for the single family incentive.
The Home Repair Program, formerly named the Senior Citizen Program is adding the ability for low
income families to utilize the program and increasing the amount from $2000 up to $3000.
The first Time Homebuyer grant helps citizens with closing costs associated with buying a home. The
amount of the program has been upped to $3000 for a family purchasing a home to live in.
The Paint the Town program allows homeowners to receive a paint voucher to paint the entire exterior of their home. The grant gives up to $350 per home toward paint or supplies.
The Safe at home program will continue to provide free smoke and/or carbon monoxide detectors for home owners in Liberal.