Cimarron National Grassland Sites Reopen
KSCB News - April 12, 2012 6:01 am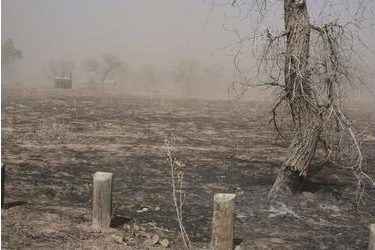 ELKHART, Kan. (AP) – Several popular recreation areas in the
Cimarron National Grassland in southwestern Kansas have reopened to
the public, nearly a year after a fire burned thousands of acres.
But the U.S. Forest Service says the campground at the Cimarron
Recreation Area will remain closed until rebuilding is complete.
The Forest Service said Wednesday it has reopened Cimarron River
Corridor, Turkey Trail, River Trail, Race Track, Mallard Pond,
Wilburton Pond and the Cimarron Recreation Area itself.
More than 19,000 acres of public land and private pasture within
the 108,000-acre Cimarron National Grassland burned last May in
what became known as the Tunner Fire.