Cimarron County Accident Injures One
Joe Denoyer - April 24, 2021 9:33 pm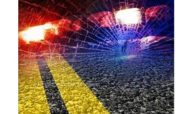 An injury accident occurred on Friday afternoon, April 23rd, at approximately 2:00pm on US Highway 287 and US Highway 64 at the off-ramp intersection, approximately 1 mile east of Boise City, OK in Cimarron County.
A 2021 International moving truck being driven by Stacy Thompson 43, of Bastrop, Texas, exited the ramp from US-287 and failed to yield to 2017 Dodge Journey driven by Rebecca Lee Gravdahl, 38, of Keyes, Oklahoma at the intersection at US-64.
Lee was transported by Boise City EMS to Cimarron County Hospital in Boise City, Oklahoma.  She was admitted in stable condition with trunk internal injuries.
Thompson was not injured.