Christmas Story- Bethlehem in Guymon Sets Vandalized
KSCB News - December 10, 2012 4:07 pm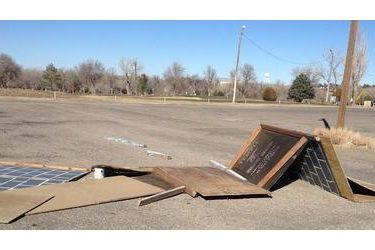 Guymon's Beth-el Church (Spanish Baptist) is one of eleven churches coming together to build "Bethlehem in Guymon". Beth-el has experienced vandalism, Sunday night, destroying their set, which was to be Mary and Joseph's home setting.
Organizers have taken this as a call for prayer for public support. The scheduled Christmas Story- Bethlehem in Guymon will go on as scheduled at 6pm this Friday and Saturday nights. A twenty foot lighted cross has been erected on the shores of the small lake on the golf course road by Living Word Church.
Organizers have called for additional patrolling by both City of Guymon Police and Texas County Sheriff Departments. The public is invited to experience "Bethlehem in Guymon", at no charge, and no donations will be taken. Fresh baked bread will be given to all patrons of The Christmas Story, Bethlehem in Guymon.