Christmas Activities at Liberal Memorial Library
Joe Denoyer - December 17, 2019 10:48 am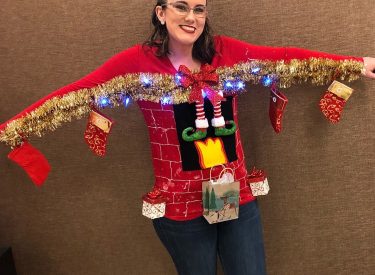 Liberal Memorial Library is offering several activities for the entire family to enjoy.
On Thursday, Dec. 19th at 6 pm, everyone is invited to watch a fun new movie at the library. After discovering a Yeti on the roof of her apartment building, teenage Yi and her two friends embark on an epic quest to reunite the magical creature with his family. Popcorn and drinks will be provided popcorn or you can bring your own drinks.
On Friday, December 20th at Noon, wear an ugly Christmas sweater for a fun party for adults at Liberal Memorial Library. You can also participate in a White Elephant gift exchange, play games, and eat snacks. This is for adults only.  Seating is limited so be sure to sign up at the front desk.
Maybe you don't know what to get your friends or family this holiday season. On Saturday, December 21st from 1 to 3 pm, join friends at the Library to make something with your own hands that they are sure to enjoy. The Library will have several different craft gift options to choose from, you are welcome to make one or make them all. This event is free but supplies will be limited.
Are your kids out for Christmas break? On Monday, December 23rd between 1 and 4 pm, have them come on down to play video and board games at the library! They have all kinds of games that will keep them entertained.
As a reminder the Library will be closed for the Christmas holiday on Dec. 24th through 26th.They will reopen for normal hours on Friday the 27th from 9:00 a.m. to 6:00 p.m.
For more information, call Liberal Memorial Library at 620-626-0180 or go to lmlibrary.org