Changes Coming To Kansas Lottery Locations
KSCB News - September 15, 2010 12:00 am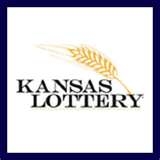 Two big changes have been made at Kansas Lottery retail locations statewide. Players now hear a new sound when a Kansas Lottery retail location validates a winning ticket. In addition, players can now watch both the Kansas Hold ??Em and Keno drawings on the same lottery TV monitor at any Kansas Lottery retail location that has one.
Previously the tune, ??We ??re in the Money, ? was played when a winning ticket was validated. Players now hear the sound of an old-time cash register, followed by a computer-generated male voice saying, ??You ??re a Winner! ? This indicates to the player that he or she has a winning ticket.
Besides the new sound that players are hearing when their winning tickets are validated, players are now able to view the Kansas Hold ??Em game at every Kansas Lottery retail location that currently has a lottery TV monitor. Previously, a separate monitor was required for Kansas Hold ??Em.
Kansas Hold ??Em is a virtual poker game with a new hand being dealt every four minutes. Like Kansas Hold ??Em, Keno is played every four minutes. The games rotate on the TV monitors, with Keno winning numbers being drawn first at 5:04 a.m. Both games are available from 5 a.m. to 2 a.m. daily.
For more information on games, promotions, winning numbers, and unclaimed prizes, or to join the free Kansas Lottery Players Club, visit www.kslottery.com.