Cell Phone Records Tie Longoria To Teen's Murder
KSCB News - November 18, 2010 12:00 am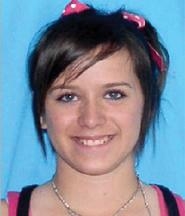 Experts have testified cell phone records tie a man to the disappearance and death of a Great Bend teenager.
Adam Joseph Longoria of Great Bend is charged with capital murder and criminal sodomy in the August killing of Alicia DeBolt. Longoria faces a preliminary hearing Thursday in Barton County District Court.
A KBI expert testified Longoria sent text messages to DeBolt the night she disappeared. One of the text messages asked if DeBolt wanted to go out and party with Longoria. The reply from DeBolt's phone was yes, and directed Longoria to pick DeBolt up at her house. A text from Longoria's phone indicated he arrived to pick her up at 11:02.
The last text from DeBolt's phone was sent at 11:40. It came from the asphalt plant where her body was found.
Judge Hannelore Kitts will determine after hearing the prosecution's case whether there's enough evidence to proceed to trial. Longoria is expected to enter his plea at that time.