Celebrity Livestock Judging Raises Over $6000
KSCB News - May 10, 2012 3:32 pm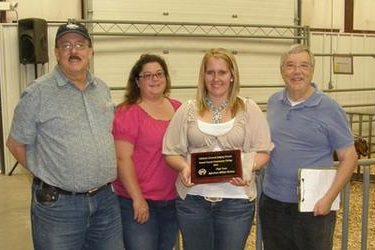 Seward County Community College/Area Technical School hosted its annual Celebrity Livestock Judging Contest recently to raise money for scholarships.
Winners in the individual College Division were Patti Betz, first; Don Thompson, second; Dr. Duane Dunn, third; Jolie Griffin, fourth and Kylee Harrison of Hooker, OK, fifth.
Individual winners in the Ag Division were John Lynch, Hooker, Okla., first; followed by Toni Eder, Sharon Springs; Riley Harrison, Hooker, Okla.; Joel Eder, Sharon Springs; and Jacie Butler, Liberal.
Melissa Burgess, Liberal, won the Ag Affiliate division, followed by Randy Thornburg, Liberal; Tyson Deaton, Liberal; Ashlynn Knoll, Canyon, Texas; and Duart Betz, Liberal.
In the Celebrity Division, Ashley Harrison of Texhoma was first; followed by Lacy Bookstore, Elkhart; Kayley Pelfrey, Texico, N.M.; Trevor Winchester, Liberal, and Merle Nickleson, Guymon.
First Team overall in the Ag Division was Farm Credit, followed by High Plains Pizza/Billy's Mexican Grill, Cattle Empire, Plains State Bank and First National Bank.
Conestoga Energy won the Ag Affiliate Division, followed by Light Angus Ranch, Mortgages Unlimited, Sharp McQueen and Great Western Dining/Seaboard Foods.
Participants raised $6,015 for the agricultural program.