Cattle Empire Sells Two Feedyards
Joe Denoyer - July 15, 2018 3:33 am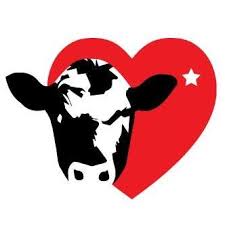 (Courtesy Story from Cattle Empire LLC)
Cattle Empire, LLC is announcing the sale of its Yard 1 and Yard 2 locations with a combined one-time capacity of 139,000 head of cattle in Haskell County, Kansas, to Amarillo, Texas-based Friona Industries, L.P.
Cattle Empire will retain its Yard 3 and Yard 3 North locations with a combined one-time capacity of 51,500 head of cattle, allowing the primary focus to be expanding its customer cattle feeding segment. Cattle Empire will continue to be 100% family-owned and -operated with the third generation of the Brown family, Trista and Rebecca, now joining the ownership group.
"By retaining Yard 3, which has long been our main facility for customer cattle, we will be able to focus our efforts on improving and expanding that business," said Roy Brown, CEO. "We will continue to use new technologies and progressive strategies to offer our customers marketing advantages and innovations to help their cattle and businesses thrive. We will use our 40 years of cattle feeding experience as one of the largest cattle feeders in the nation to provide customers with the strategy and efficiency of a large operation combined with the specialization and individual care of a small family feeder."
"We are very excited for the future of Cattle Empire. This is an important time to be in agriculture and in the beef industry," said Rebecca Brown. "We look forward to continuing to do what we've always done best, and that is feed cattle to provide the world with a delicious and wholesome beef product. Our family has been doing this for 40 years, and I still think we're getting better at it every day."
"Our family and business have been part of the Haskell County community for generations," said Trista Brown Priest. "We look forward to continued involvement and partnership in making our community a great place to live and work. We also welcome Friona Industries to this area, and we know they will be a wonderful addition to our thriving community."
The Cattle Empire corporate office will be moved to the Yard 3 location at 2425 Road DD, Satanta, Kan., 67870.
Cattle Empire also recently sold its Empire Calf Ranch division to Southwest Cattle LLC on June 1, 2018, which has now transitioned the location to a dairy heifer development facility.