Carrillo selected as new local United Way Director
Joe Denoyer - March 2, 2020 10:24 pm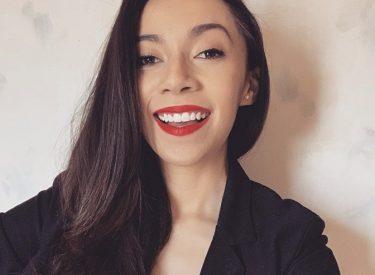 Clarissa Carrillo has been selected as the new director of the Seward County United Way and started in the position on Feb. 26. "We are thrilled to have someone of Clarissa's experience and skills as the new director," said SCUW Board President Susan Lukwago, "and we look forward to our work together."
Carrillo replaces McKensie Hood who had been with the United Way since May 2015.
Carrillo has a bachelor's degree in economics from Emporia State University where she also took coursework in public relations, marketing and international marketing. Since 2018, she has been employed as both the Communications Director and the Youth Ministry Director at the St. Anthony Catholic Church in Liberal.
She worked with the Girl Scouts of the Kansas Heartland in Garden City from 2015 to 2018 which is also a United Way agency. At the Girl Scouts, she was responsible for recruiting both volunteers and scouts as well as event planning. Her work experience also includes serving as a resident assistant while at Emporia State University.
"The fact that Clarissa has worked for a United Way agency is helpful because she comes in with a strong understanding of the role of United Way and how it functions," said Lukwago. "Her knowledge of the community and its cultural diversity is also a strong plus for the United Way. We need someone who can connect and communicate with all sectors in our community.  And bonus, she speaks Spanish.  Seward County United Way landed a local super star!"
"I have wanted to give back to my community," said Carrillo.  "I was raised here and went to school here.  My family is here and I want to make a difference here.  These are my people.  I feel very lucky to have a chance to work with United Way because I have a passion for working with people.  I am familiar with what United Way does and it is meaningful to me. "
Carrillo currently serves as the State Deputy Director of Youth for the League of United Latin American Citizens (LULAC), the secretary of the local LULAC chapter, the secretary of the Liberal Chamber of Commerce Chamber Ambassadors and is a member of the Cinco de Mayo Committee.
The Seward County United Way has been operating in Liberal since 1961 and currently has 26 agencies that it funds. Its fundraising goal for 2019 was $350,000.  The office is located at 1701 N. Lincoln in the Conestoga Building. To contact the United Way, call 620-624-5400, email [email protected] or look it up on the web at scunitedway.com.