Carrillo is WAC Player of the Year and Fowler is Coach of the Year
Brock Kappelmann - March 16, 2022 6:43 am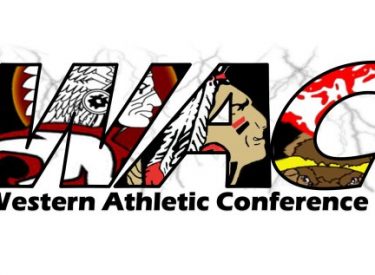 When Ashley Carrillo suffered a torn ACL in her freshman year of high school basketball, she was not sure if she would ever play the sport again.
Not only that, would she ever regain the skills that she had developed as a young girl that made her one of the promising high school players in western Kansas?
The question has now been answered.
Three years removed from that knee injury, Carrillo just capped off her senior season with the Liberal Lady Reds and earned the vote of the Western Athletic Conference coaches as the Player of the Year for 2022 in girls' basketball.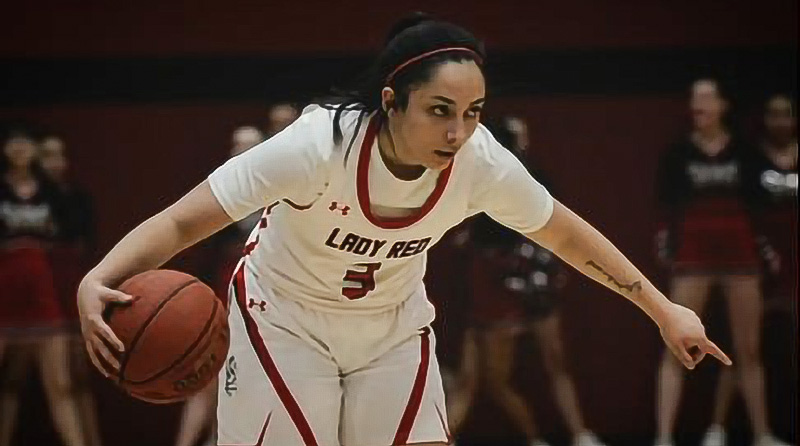 She received the honor after leading the Lady Reds to a 7-1 record in the WAC to capture sole possession of the league crown, making it two out of three years in which she played for her Liberal team.
"We won it (WAC title) my sophomore year, lost it my junior year (to Dodge City_ and to come back and win it this year just feels great," Carrillo said in a recent telephone interview. "We proved we were one of the best teams in western Kansas and for sure in the WAC."
The 5-5 senior point guard performed at a high level in her final prep campaign, averaging 17.3 points per game, 4.1 rebounds, 3.6 assists and 3.3 steals. Each of those numbers was a bump up from her junior season (16.1/3.2/3.0/2.8).
"I think we just wanted to come back and prove that we could be a good team," Carrillo said of her team's 15-7 mark, which came up one game short of qualifying for the 6A state tournament in a sub-state loss. "The award feels great because I put a lot of work in last summer to get better in every area of my game. It is a neat honor because there is so many good players in our league. We had a young team this year and it was rewarding to go as far as we did."
Having a goal of moving on to the collegiate level in 2022-2023, Carrillo became physically stronger from her sophomore to junior to senior years. Her role also changed, going from a supporting cast member to the go-to scorer along with Bree Horyna this season.
"I had to find different ways to score and also find ways to get my teammates the ball," she said. "My ball-handling has improved because I was getting guarded by Box-and-1 or face guarded. I had to develop a higher I.Q. for the sport and improve shooting the ball."
Carrillo said playing point guard requires a player to be like a general on the floor, reflecting what the coach wants done by directing teammates.
"You've got to be the one to get the team going and know when you have to go to a player who is hot, or not to involve them so much if they're struggling," Carrillo said. "You've got to know your team's personnel. You have to be able to know when to take a shot or have your best shooter take a shot."
Highlighting her three-year varsity career was a 23-0 record as a sophomore that did not get finished at the 6A state tournament when the state officials cancelled tournaments after opening quarterfinal games.
"That was a real bummer, but there's nothing one could do about that at the time," she said.
While she plans to play basketball at the collegiate level next year (Presbyterian College in North Carolina), Carrillo will finish her prep years in track and field, focusing on the 100- and 200-meter dashes, the 4×100-meter relay and the long jump.
In her junior spring season, she played on the Lady Redskin soccer team and was voted WAC Player of the Year in that sport, too.
"I just wanted to do a sport that wouldn't put my knee in as much jeopardy of getting hurt," she said of her decision to do track and field. "I love all the sports, but this lets me continue to do offseason workouts for basketball."
She finished her career with 821 points while helping her team compile a glossy 55-12 won-loss record and a pair of WAC titles. Her team lost just four games in three seasons in league play.
Joining Carrillo on the WAC first team were Camree Johnson of Dodge City, Amaya Gallegos of Garden City, Mersadie Spray of Great Bend and Bree Horyna of Liberal. Gallegos is a junior, Spray a sophomore while the other three are seniors.
Liberal's Brandi Fowler was voted Coach of the Year.
---
2022 WAC All-Conference – Girls Basketball
First Team
| Player | Year | School |
| --- | --- | --- |
| Ashley Carrillo | Senior | Liberal |
| Camree Johnson | Senior | Dodge City |
| Amaya Gallegos | Junior | Garden City |
| Mersadie Spray | Sophomore | Great Bend |
| Bree Horyna | Senior | Liberal |
Player of the Year: Ashley Carrillo, Liberal
Coach of the Year: Brandi Fowler, Liberal
Second Team
| Player | Year | School |
| --- | --- | --- |
| Molly Martin | Freshmen | Hays |
| Victoria Gonzalez | Senior | Dodge City |
| Emilee Hall | Sophomore | Great Bend |
| Becca Unruh | Junior | Dodge City |
| Carly Lang | Junior | Hays |