CARES Act Delivers Aid to Liberal Airport, SCCC
Joe Denoyer - March 31, 2020 8:01 am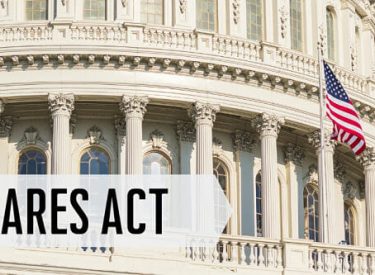 WASHINGTON – On Friday President Trump signed into law the Coronavirus Aid, Relief and Economic Security Act (CARES Act). The legislation builds on the administration's ongoing efforts to use the full power of the federal government to provide necessary aid to individuals, small businesses, rural health care providers and other essential employers and services during the COVID-19 pandemic.
"The CARES Act delivers assistance to individuals, employers and their communities," said U.S. Congressman Roger Marshall. "We must protect rural America by supporting our small businesses, keeping our hospitals open and supporting those who lose their job, through no fault of their own, during this pandemic. This bill is not perfect but it includes the assistance our ranchers, manufacturers and health care providers so desperately need right now."
For the community of Liberal, this legislation includes funding to Mid-America Regional Airport to allow it to continue its operation, supports Seward County Community College in its delivery of education to students during the outbreak, and provides funding for the agriculture community, which continues to struggle under adverse market conditions.
The CARES Act provides funding for:
Airports: Support for Small Airports: Provides $100 million for general aviation airports and $56 million for Essential Air Service (EAS), keeping small and regional airports operational during the crisis.
Schools: Provides $31 billion to support K-12 schools, colleges, and universities to help our students continue to learn.
Cities and Towns: Provides $5 billion for Community Development Block Grants that help our cities and towns across Kansas remain strong.
Community Banks: Will help banks quickly provide loans to those who need them by lowering the Community Bank Leverage Ratio, enabling banks to dip further into their capital reserves for increased lending during these times of stress.
Farmers and Ranchers: Provides $9.5 billion for Secretary Perdue to provide support to farmers and ranchers impacted by COVID-19 including livestock producers; and includes an additional $14 billion to replenish the Commodity Credit Corporation (CCC) to address low commodity prices and trade disruptions.
Health Care Providers: Provides $100 billion in direct assistance to health care providers on the front lines of the crisis.
Small Business Owners: Increases the number of eligible businesses, nonprofits, and lenders that can participate in the SBA's 7(a) loan program, providing temporary flexibility in the use of the loan, and allows for loan forgiveness measures to keep employees on the payroll during this uncertain time.
Older Americans: Allows full transfer between congregate and home-delivered meal funding and provides additional flexibility in the type of food that can be served.
Displaced Employees: Expanded unemployment insurance eligibility to support more individuals and employees laid off during the pandemic.
Colleges: Assists community and four-year colleges in responding to the impact of the crisis