Capitol Murder Charges In Death Of Great Bend Teen
KSCB News - September 7, 2010 12:00 am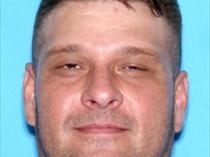 A central Kansas man has been charged with capital murder and criminal sodomy in the death of a 14-year-old girl whose burned body was found behind an asphalt plant where he worked.
Adam Joseph Longoria was charged Tuesday in the August death of Alicia DeBolt. He was also charged with vehicular theft and vehicular burglary.
During a brief hearing at the Barton County Courthouse, Bond for Longoria was increased to $1.5 million.
Alicia left her Great Bend home on Aug. 21 to go to a party and her family reported her missing the next afternoon. Her badly burned body was found on Aug. 24. Authorities have not said how she died.
Longoria is being represented by an attorney with the Kansas Death Penalty Defense Unit.