Cannons Hold Down Liberal
KSCB News - June 30, 2015 6:50 am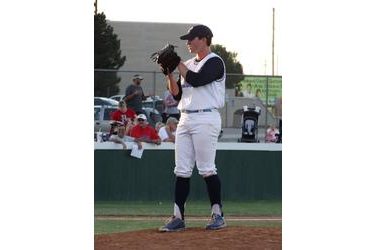 After 12 home runs and 34 runs in three games in Bethany, Oklahoma this weekend, the BJ bats came back down to earth Monday night. The Kansas Cannons beat the Liberal Bee Jays 2-1 at Brent Gould Field. Brandon Rix drove home Liberal's only run. Liberal's two errors gave the Cannons their two unearned runs.
Liberal was solid on the mound as Matt Hape pitched six strong innings and Brad Vassar went three innings.
Liberal is 19-8 and loses the season series to the Cannons 2-1. The Bee Jays games scheduled for Tuesday and Wednesday against the Boulder Collegians are cancelled because Boulder called and cancelled the games.
Liberal plays Dodge City Thursday at Brent Gould Field and Sand Creek Pipeline is the buyout sponsor. The game airs on 1270 and kscbnews.net.
Monday's Jayhawk League Scores
El Dorado 3 Wellington 2
El Dorado 3 Wellington 2
Standings
North
Liberal 15-6
El Dorado 12-8
Hays 11-10
Dodge City 10-11
South
Haysville 129-9
Wellington 11-9
Derby 8-13
Bethany 4-17