Campbell Selected To Serve as Pioneer Electric Interim CEO
Joe Denoyer - July 20, 2023 1:02 pm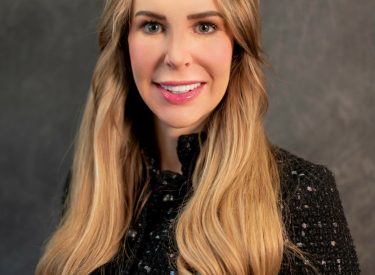 Ulysses, Kan.—July 20, 2023— The Pioneer Electric Board of Trustees voted to instate Lindsay Campbell, executive vice president – assistant Chief Executive Officer and general counsel, as interim CEO for Pioneer Electric. Steve Epperson, Pioneer Electric CEO, has been appointed to serve as interim president and CEO of Sunflower Electric Power Corp. Chantry Scott, executive vice president and Chief Financial Officer, was appointed to serve as the cooperative's interim assistant CEO.
Campbell has served the cooperative as its general counsel since her hire in 2014. In 2020, Campbell assumed the role of assistant CEO.
Scott has served the cooperative since 2011 as CFO. Scott was promoted to executive vice president in 2020.
"I am grateful for the opportunity to lead Pioneer Electric and Southern Pioneer during this transition," Campbell said. "Pioneer Electric will remain member-focused, continuing forward with the progress Steve as made and our mission of providing safe and reliable electricity to the members we serve."
Epperson will replace Todd Hillman, who served as Sunflower's president and CEO since January. Sunflower will begin a search for a new permanent successor as soon as possible.
Epperson has served as the CEO of Pioneer Electric Cooperative and Southern Pioneer Electric Company since 2011.
"I am honored to be chosen by my fellow Sunflower board members to lead Sunflower during this transition period," Epperson said. "As always, our focus will be on taking care of our members and those they serve by supplying reliable energy at the lowest possible cost. The Sunflower board and staff remain committed to delivering excellent service and innovation our members and communities have come to expect from us."