Burnett's Versatility Aids Northwest Wyoming
KSCB News - June 21, 2012 2:52 pm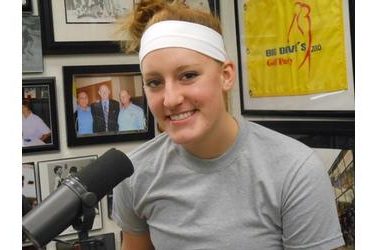 Liberal's Katie Burnett is a key piece to the volleyball program at Northwest Wyoming Community College in Powell, Wyoming. As a freshman, the 2011 LHS graduate was a versatile player for the Trappers playing libero and outside hitter. Burnett will return to school in July for individual workouts to get ready for the season.
Burnett was an all WAC player at LHS her senior season in 2010 for a team which went 26-13. As a junior, LHS was 24-14. She helped lead Liberal to the state tournament as a sophomore in 2008. That team went 29-12. Former Dodge City coach Shaun Pohlman is the head coach. Burnett played for him during the offseason and older sister Janelle Burnett played for him at Dodge.
While she is in Liberal, Burnett is organizing a fundraising sand volleyball tournament. Her brother and sister in law are attempting to adopt a child from Ethiopia and proceeds will benefit that cause. The tournament will be 6 on 6 and will be played at Blue Bonnet Park July 1 beginning at 10 a.m. If you are interested in entering a team into the tournament, call 655-9933.