Bronze for the LHS Boys
KSCB News - November 1, 2010 12:00 am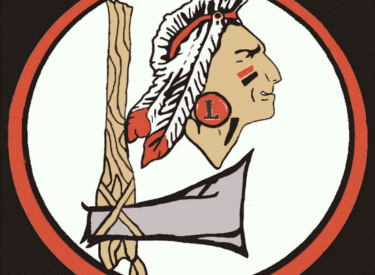 LHS Cross Country
State Results
Rim Rock Farm
October 30, 2010
Team Results:
1. Bishop Carroll – 50
2. Saint Thomas Aquinas – 70
3. Liberal – 124
4. Kapaun Mt. Carmel – 138
5. Mill Valley – 149
6. Newton – 151
7. McPherson – 192
8. Blue Valley – 201
9. Topeka West – 206
10. Topeka Seaman – 216
11. KC Turner – 232
12. Lansing – 258
Individuals:
18. Jaime Minjarez – 17:10
19. Alan Grajeda – 17:11
22. Angel Viveros – 17:17
36. Fidel Munoz – 17:33
47. Eric Minjarez – 17:51
72. Alejandro Avila – 18:29
81. Garrett Allaman – 18:48
Girls:
39. Destyni Lucero – 17:11
43. McKenzie Wright – 17:22
Comments:
The boys finished a remarkable season with a 3rd place finish at the state meet. I do not think that there is a more deserving group of young men. This group of seniors (Alejandra Avila, Alan Grejada, and Jaime Minjarez), put in hundreds of miles and many hours in preparation for this year. They provided incredible leadership to a group of new runners this season. Our goal coming into this season was to go to State and bring home a trophy. We ran extremely well on the very tough Rim Rock Course. Liberal was led my Sr ??s Minjarez and Grejada who finished in the top 20 earning medals. Narrowly missing a medal this year was freshman standout Angel Viveros who finished in 22nd place.
On the girl ??s side, Destyni and McKenzi both had strong finishes to the season. The girls ran in a very strong field and both finished in the top 45. Both girls gained valuable state experience and have promising futures ahead of them. These two young ladies will look to lead a more experienced team next year back to state.
We would like to thank all of our former runners and parents who made the trip to Lawrence to support our team. I am very proud of the way all of our redskin runners represented our high school and community with much pride.
Quotes from Senior Boys:
It felt great placing as a team finally, after 4 years of hard work. It was the best feeling I have in all 4 of my cross country years. —-Alejandro Avila
The thought that was in my mind most of the time was the idea of finishing. I thought of the season as a race itself. The last race was tiring and intense just like the last few meters of a race. On that tough course everyone wants to give up but I couldn ??t because I wanted to finish on a good note. —-Jaime Minjarez
I felt really good going into the race. I knew I could beat most of the guys there. Our team was really ready this year so I had a good feeling that we would do well. Finishing 3rd is a great finish to our high school careers. —–Alan Grajeda