British SCCC/ATS Student To Represent England At Pancake Day
KSCB News - February 22, 2011 8:29 am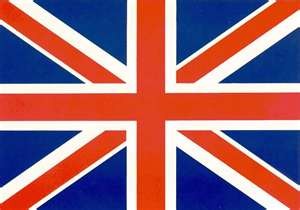 When Alex Richards, 18, came to the United States last fall he never dreamed he'd be representing his home country of England at this year's International Pancake Day Race in Liberal, but that is just what he finds himself doing.
Originally, Olney's mayor was to be here for Pancake Day, but his wife's health forced them to cancel, and Pancake Board members invited Alex to represent England.
Alex plays tennis for Seward County Community College/Area Technical School, and while he is from Cornwall, England, not Olney, he said he is excited to be a part of Pancake Day.
In addition to offering the traditional "kiss of peace" to Liberal's race winner, Alex will run in the Men's Pacer Race and said he may also enter the Pancake Eating Contest. "Free food," he explained.
Alex's hometown, St. Austell in Cornwall, is located on the southern coast of England, about 300 miles from Olney.
"I've driven past Olney, but I've never been there," he said. He is familiar with Pancake Day, but he didn't know about the long-standing race tradition between Olney and Liberal until he moved here and someone asked him about it.
The most common way to celebrate the day in England is to get together and eat pancakes, Alex said. English pancakes are different from their American counterparts: they are thin crepe-style cakes served with powdered sugar and lemon juice. Alex said they are sometimes served with syrup in England, but he prefers sugar and lemon. He is looking forward to trying American pancakes, he added.
When Alex was offered a tennis scholarship at SCCC/ATS, his parents encouraged him to take the opportunity to continue the sport he has played since age six and to gain new experiences. In addition to his parents, Nigel and Helen, Alex has two younger brothers, William and James. The family won't be here for Pancake Day, but they do hope to visit Liberal while Alex is attending school here. Alex is enjoying living here so far. "The people are very friendly," he said. But he does miss his friends back home.
And while he is looking forward to seeing what Liberal's Pancake Day celebration is all about, it is clear where his loyalties lie.
"I think it's Olney's turn to win the race," he said with a grin.