Bright Start Early Learning Center to Expand Access
Joe Denoyer - January 24, 2022 7:38 pm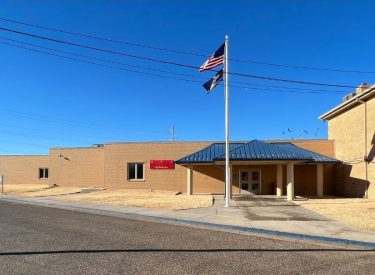 USD 480 will be looking to expand Bright Start Early Learning Center's preschool program
beginning in the 2022-2023 school year to provide opportunities for any 3 or 4 year old in Liberal
to receive early childhood learning.
Previously, to attend Bright Start a child would have to meet certain criteria to attend the free
preschool. Students will still be able to attend for free if they meet the at-risk criteria, but now
students not meeting that criteria will have the opportunity to attend with a monthly fee.
USD 480 is pursuing preschool for all to increase kindergarten readiness, a key initiative of the
Kansas Board of Education. The Kansas Department of Education defines this goal as each
student will enter kindergarten at age five socially, emotionally, and academically prepared for
success.
After board approval, the district will be looking to possibly add 10 positions to facilitate the
additional students; these positions will be funded by the Early Childhood Grant and state at-risk
funds. The building administrator will be funded through the general fund. If the Early Childhood
Grant is not approved, we will bring the board a proposal from the ESSER III committee to use
ESSER III funds. These positions are:
4 Regular Education teachers
1 SPED teacher
3 Para Professionals
1 Speech Pathologist
1 Building Administrator
There is a lack of viable options for 3 and 4 year old preschool in Liberal, combined with seeing
a need in social readiness in kindergarteners and additional funding for at-risk students in that
age group has led to USD 480 moving forward with this option for the families of Liberal.
Research also shows:
Children can be 18 months behind by the start of kindergarten.
Children not kindergarten ready are half as likely to read well by third grade.
Children not reading proficiently by third grade are four times more likely to drop out.
USD 480 is planning to have 12 regular education teachers for an average class size of 13
students. All preschool classes will be half day, with a morning and afternoon session starting at
8 a.m. and 12 p.m., respectively.
A pre-enrollment event will take place in April for those interested in enrolling their child or would
like to receive additional information on the program.
BSEL will also be having an open house on March 28, 2022 for prospective parents. More
information regarding the open house as well as other events in preparation of the new offerings
at BSEL will be made available to the public as those dates are finalized.