Boys Scouts To Hold Flag Ceremony
KSCB News - June 9, 2009 12:00 am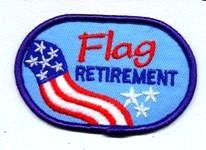 Liberal Boy Scouts will hold a Flag ceremony this weekend.The Ceremony will be this Sunday evening (June 14) at 7:00 p.m. at the Elks Lodge. 2010 S. Holly Dr.
The Elks will be there to give some history on the flag and what it stands for and the Boy Scouts will be on hand to "retire" some old and battered flags that will not be used anymore. Refreshments will be served and it will be indoors in a climate controlled environment.
For more information just call 620-391-8438.