Bountiful Harvest For Kansas Corn Growers
KSCB News - November 10, 2013 10:58 am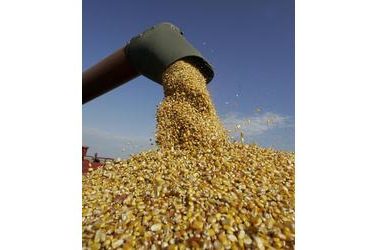 The latest government forecast anticipates that Kansas farmers will bring in far bigger harvests of corn, sorghum and soybeans than during last year's drought.
The National Agricultural Statistics Service reported Friday that this year's corn harvest in Kansas would bring in 520 million bushels. That is 37 percent more corn than a year ago even though only slightly more acres are being harvested.
The forecast also estimates the state's sorghum crop at 187 million bushels will be more than double what farmers cut last year.
Soybean production is forecast at 124 million bushels, up 45 percent from a year ago.
Cotton production is forecast at 34,000 bales. That is down 51 percent from last year, even though yields are up, because farmers planted fewer acres of it.