Boots and Bow Ties to Benefit Oklahoma Panhandle Partners
Joe Denoyer - October 3, 2022 10:43 am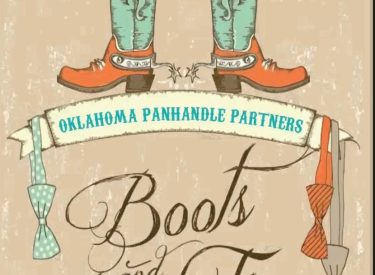 The Oklahoma Panhandle Partners Annual Fall Membership Fund Raising Party will be held Thursday, October 6th, at 6 p.m., at The Broken Rock Ranch. Come enjoy a great meal with a live and silent auction and entertainment by Ken Stonecipher
Several businesses, individuals, and other flairs will be highlighted in the live and silent auction. Everyone is invited.
Oklahoma Panhandle Partners has a passion and is attuned to helping others while keeping the client's dignity and privacy intact. To apply for aid you must live in one of the three Oklahoma Panhandle counties and have been a resident for six months.
Your donation at this event or any time throughout the year gives people hope when the cost of their treatments and prescriptions may have caused them to give up.
Don't delay; get your tickets soon by calling 580-468-6577 or visiting the office Monday through Thursday, 8 a.m. to noon. Tickets are $35 per person or $50 per couple (Yearly Membership or Donation).
Dinner and drinks will be provided plus a brief program, entertainment, raffles, Wine Pull, Live, and Silent Auctions.
It's not too late to become a Copper, Bronze, Silver, Gold, Platinum, or Ruby sponsor at the event. Call 580.468.6577 or email [email protected].