Bonnie and Clyde Guns Auctioned
KSCB News - January 23, 2012 8:16 am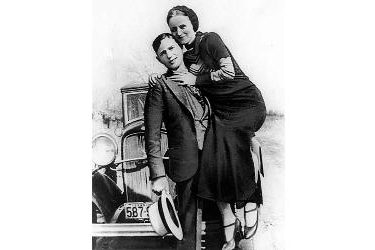 Two guns thought to have been used by
bank-robbing fugitives Bonnie and Clyde have snatched $210,000 at
an auction in Kansas City, Missouri.
An online bidder from the East Coast on
Saturday bought the weapons believed to have been seized from the
outlaw couple's Joplin hideout in 1933.
Sold were a .45-caliber, fully automatic Thompson submachine gun
– better known as a Tommy gun – and a 1897 Winchester 12-gauge
shotgun. Mayo Auction, of Kansas City, was not given permission to
release the name of the buyer.
Two law enforcement officers died during a shootout at the
Joplin apartment where the couple and members of their gang were
holed up, but all the members of the Clyde Barrow gang escaped.