Bond Issues, General, Municipal Elections in the Panhandle
KSCB News - April 1, 2019 8:03 am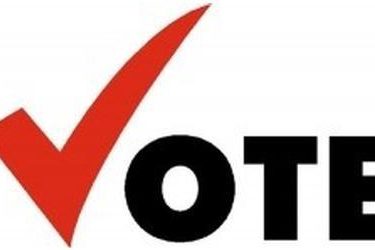 www.abc7amarillo.com
Two school districts in the Oklahoma Panhandle are asking voters to approve bond issues during April 2's elections.
Balko Public Schools in Beaver County has a $4.7 million facilities bond before the voters. In Cimarron County, Felt Public Schools has a $210,000 transportation bond on the ballot
Residents will vote in the Board of Education General Election, Municipal Elections and special elections.
In Felt, the $210,000 will be used to purchase several new school buses, according to information from Superintendent Lewetta Hefley.
In Balko, the $4.7 million bond will be paid off over a six-year period, Superintendent Roger Mendell said in an email. He said district officials hope to use the funds to make a safer, more secure school environment.
"We are trying to pass a bond to build a new elementary school with Pre-K through sixth grade classrooms, bathrooms, a computer lab, and teacher work rooms," Mendell said.
He added the bond will allow the pre-kindergarten and kindergarten classes to be FEMA approved safe-rooms that will accommodate the entire school population.
"By moving all the elementary classes into one building this will allow for better collaboration and networking between teachers," Mendell said. "It will also allow us to move our first and second grades out of the basement into a safer environment."
Key dates:
Here are the races in Beaver, Cimarron and Texas counties.
BEAVER COUNTY:
Town of Beaver: Board of Trustees (Unexpired Term)
KELLY CRAMER
BOB DOWNING
Board of Trustees (Full Terms)
MARY ESTER SALLEE
DENNIS WOODS
KIRK A FISHER
T. KEVIN CLINE
Town of Forgan: Board of Trustees
MARIO JAQUEZ
SHIRLEY RIGDON
SHELLEY CASEY
SHANE KIRKHART
LaCARLA N. SUTTON
Balko Public Schools: Proposition
This is a $4.7 million facilities bond issue
CIMARRON COUNTY:
Felt Public Schools: Propositions
This is a $210,000 transportation bond that will pay for several buses
Boise City Public Schools: Board member, Office No. 4
JIM BADE
CLAY CRABTREE
TEXAS COUNTY:
City of Guymon: Council Member, Ward No. 3
LARRY H. SWAGER
GERALDINE SANCHEZ
City of Guymon: Council Member, Ward No. 4
KIM PETERSON
PATRICK COBLE
ELWIN BURROW
City of Guymon: Council Member, At-large
LARRY WATSON
LES SHRUM
MITCH EGGER
Town of Tyrone: Board of Trustees (Unexpired Term)
PATRICIA A WEBBER
KRISTY PARISH
JEANNETT MOORE