Bombs Away for Bartlesville
KSCB News - December 16, 2013 7:15 am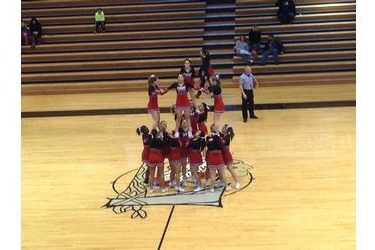 Bartlesville hit 17-31 three pointers in an 88-54 win over the Liberal Redskins in the Big House Saturday evening as part of the Conestoga/Community Bank Classic. The Bruins led 19-14 at the end of the first quarter and 39-27 at the half.
Britton Abbott led the Redskins with 12 as 10 Redskins scored and all 14 Skins played. Bartlesville was daring LHS to shoot from behind the three point line and LHS was 6-29 from three point range. LHS is 1-3 and Bartlesville is 2-1.
Liberal hosts Perryton Friday night at 7:45 on 1270 and kscbnews.net.