Bombing kills 31 at Russian airport.
KSCB News - January 24, 2011 9:16 am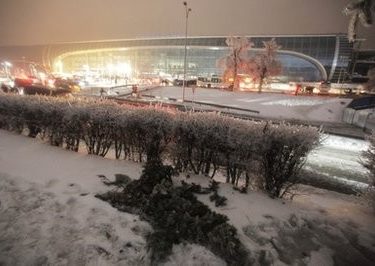 MOSCOW – A explosion ripped through the arrivals hall at Moscow's busiest airport on Monday, killing 31 people and wounding about 130, Health Ministry officials said.
The state RIA Novosti said the explosion may have been caused by a suicide bomber.
The Russkaya Sluzhba Novostei radio station cited a traveler, identified as Viktor, as saying he heard the bang outside the airport, where he was waiting for a car.
"There was an explosion, a bang. Then I saw a policeman covered in fragments of flesh and all bloody. He was shouting 'I've survived! I've survived!'"
Domodedovo is generally regarded as Moscow's most up-to-date airport, but its security procedures have been called into question.
In 2004, two suicide bombers were able to board planes at Domodedovo by buying tickets illegally from airport personnel. The bombers blew themselves up in mid-air, killing all 90 people aboard the two flights.
In more recent suicide bombings in Moscow, twin blasts in the subway last March killed 39 people and wounded more than 60 people.
In December 2009, Chechen rebels claimed responsibility for blowing up a high-speed train between Moscow and St. Petersburg, an attack that killed 26 people and injured scores.