Bomb Plot Case Goes to the Jury
Joe Denoyer - April 18, 2018 8:05 am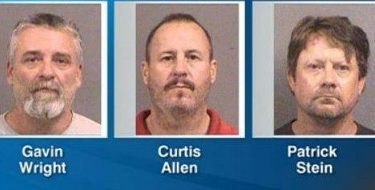 The case of three militia members accused of plotting to bomb an apartment complex housing Somalis in Kansas is now in the hands of the jury.
Patrick Stein, Gavin Wright and Curtis Allen are charged with conspiracy to use a weapon of mass destruction and conspiracy against civil rights in the plot targeting Muslims in Garden City. Wright is also charged with lying to the FBI.
Prosecutors in their closing arguments portrayed the militia member who alerted authorities as a hero who saved countless lives.
Defense attorneys at their turn tried to cast doubt on his credibility as a paid informant.