Body Of Dodge City Man Identified
KSCB News - December 29, 2010 2:45 pm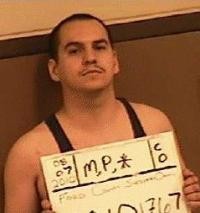 December 29th, 2010
On December 24th, 2010, at approximately 9:49 A.M., two hunters in the area of 108 Road and Horseshoe found a body lying in tall weeds along the edge of an unimproved roadway. The initial investigation led the Ford County Sheriff's Office to believe the person was the victim of a homicide.
An autopsy was conducted on December 26th, 2010, and it was determined the victim died of a single gunshot wound.
On December 27th, 2010, the victim was identified as Pedro Morales, a 24 year old male last known to be living in Dodge City, Kansas.
The Ford County Sheriff's Office, along with the Dodge City Police Department with assistance from the Kansas Bureau of Investigation and Ford County Fire/EMS are working on the crime.
The Ford County Sheriff's Office is interested if anybody from the community has any information regarding a 2006 Dodge Stratus shown in the attached photograph, which may or may not be attached to the crime. Also we are attempting to find three people who might have had contact with the victim prior to his death. Their names are Rubin Perez Jr., Ryan Salm, and Anne Marie Price.
Anybody who has any information is asked to call Crimestoppers at 620-227-7867. Text messages may be sent anonymously to TIP411