Body Found In Western Kansas
KSCB News - December 4, 2010 12:00 am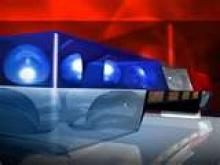 Authorities in western Kansas have been
trying to identify a body found earlier this week outside Oakley.
The unidentified Hispanic man was found about 26 miles south of
Oakley, and authorities believe he died late Sunday night or early
Monday morning.
Logan County Sheriff Pat Parsons stated that
the case has been handed over to the Kansas Bureau of
Investigation, and the Logan County Sheriff's office will help in
the investigation.
KBI Director Wiley Kerr said once relatives are notified,
authorities will release more information about the body.