Blizzard Warning for SW Kansas Saturday
Brock Kappelmann - February 22, 2019 2:36 pm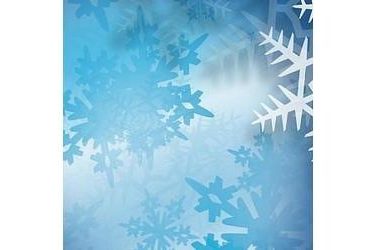 Blizzard Warning
---
...Strong Winter Storm Taking Aim on Southwest Kansas...

KSZ030-031-043>046-061>066-074>079-084>087-240600-
/O.CON.KDDC.BZ.W.0001.190223T1200Z-190224T0600Z/
Trego-Ellis-Scott-Lane-Ness-Rush-Hamilton-Kearny-Finney-Hodgeman-
Pawnee-Stafford-Stanton-Grant-Haskell-Gray-Ford-Edwards-Morton-
Stevens-Seward-Meade-
Including the cities of Wakeeney, Pheifer, Hays, Scott City,
Scott State Lake, Dighton, Ness City, La Crosse, Syracuse, Lakin,
Deerfield, Garden City, Jetmore, Hanston, Larned, St. John,
Stafford, Macksville, Johnson City, Ulysses, Sublette, Satanta,
Cimarron, Montezuma, Dodge City, Kinsley, Lewis, Elkhart,
Hugoton, Liberal, Meade, Plains City, and Fowler
1146 PM CST Fri Feb 22 2019 /1046 PM MST Fri Feb 22 2019/

...BLIZZARD WARNING REMAINS IN EFFECT FROM 6 AM CST /5 AM MST/
SATURDAY TO MIDNIGHT CST /11 PM MST/ SATURDAY NIGHT...

* WHAT...Blizzard conditions expected. Total snow accumulations
  of 4 to 8 inches expected. Local amounts as high as 10 inches.
  Winds gusting as high as 65 mph.

* WHERE...Portions of central, south central, southwest and west
  central Kansas.

* WHEN...From 6 AM CST /5 AM MST/ Saturday to midnight CST /11
  PM MST/ Saturday night.

* ADDITIONAL DETAILS...Travel will become difficult to impossible.
  Expect visiblity reductions to near zero in heavy snow and
  blowing snow. The combination of wet snow and strong winds may
  cause tree and powerline damage.

PRECAUTIONARY/PREPAREDNESS ACTIONS...

A Blizzard Warning means severe winter weather conditions are
expected or occurring. Falling and blowing snow with strong winds
and poor visibilities are likely. This will lead to whiteout
conditions, making travel extremely dangerous. Do not travel. If
you must travel, have a winter survival kit with you. If you get
stranded, stay with your vehicle.

The latest road conditions for the state you are calling from can
be obtained by calling 5 1 1.
---
URGE