Black History Month Kicks Off with Tastefest
Joe Denoyer - February 4, 2020 8:15 am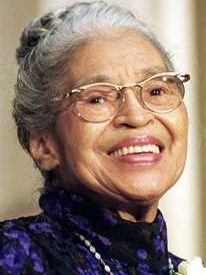 The Black History Committee invites the public to their Black History month's Tastefest on Sunday February 9th.The Tastefest is open and free to everyone and will take place at 3:00pm at the Randall Girls, Scout Building.
The Black history pageant is Sunday, February, 16th, at 3:00pm at the Showcase Theater on the campus of Seward County Community College at 1801 N. Kansas Avenue. This event is free of charge.
Also, tickets are still available for the Rosa Parks Scholarship Banquet and Black and White Ball which will be held on Saturday February 22nd at 6:00pm at SCCC/ATS in room 229 upstairs in the Student Union. This is a "Black Tie Affair" and formal attire is suggested. Tickets are just $25.00 each or $40.00 a couple and can be purchased by calling Christine Hammond at 620-482-6138.
The final Black History Committee's Event for 2020 is the Black History Community Choir Gospel Concert set for Sunday February 23th at 3:00pm at the Bibleway Church Of God In Christ at 410 E. 8th Street in Liberal.