Black Hills Joins Growing List of Request for Tax Cut Savings to Be Passed to Kansas Consumers
Joe Denoyer - January 18, 2018 12:10 pm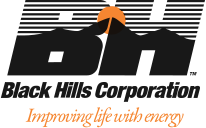 TOPEKA – On Wednesday night, Black Hills Energy issued an official response to Lt. Governor Jeff Colyer's letter requesting Kansas utilities pass along the savings they receive from the Tax Cuts and Jobs Act on to Kansas consumers. Black Hills joins KCP&L and Westar in agreeing to pass 100 percent of the benefit from the tax cut on to their customers.
In December, Congress passed the Tax Cuts and Jobs Act of 2017. In addition to reducing the burden for the majority of taxpayers, the legislation also lowers the corporate tax rate from 35 percent to 21 percent.  Since utility companies benefit directly from this rate decrease, Colyer wrote to Kansas utility companies requesting they provide relief to Kansas utility consumers by sharing the savings.
"I am extremely encouraged by the response my letter has received from the Kansas utility community. Black Hills Energy, KCP&L and Westar understand, just as I do, how much energy costs affect every household in Kansas. I am pleased that they have agreed to pass these savings on to consumers," said Lt. Governor Colyer.
In his response to Lt. Governor Colyer, Black Hills Energy General Manager, Jerry Watkins said, "Black Hills is [..] committed to working expeditiously with the Kansas Corporation Commission to develop a plan which provides customers the benefit of the corporate tax reduction in their rates."