Black Hills Energy Says be Prepared for Winter
Joe Denoyer - December 21, 2022 3:16 pm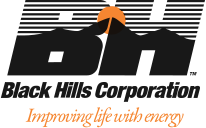 It's the first day of winter and arctic temperatures are in the forecast. Colder weather means you'll be using more energy to keep your home warm and bright this holiday week. As temperatures plunge below zero, it's important to be as efficient as possible to avoid costly bills.
In colder weather, your heating unit works harder to keep your home comfortable – even when your settings stay the same. The colder it is outside, the harder your system is working to make up the difference to your ideal indoor temperature.
For ways to stay safe, conserve energy and be prepared, visit blackhillsenergy.com/winter-ready.