Black Hills Energy, Giving the Gift of Warmth
Joe Denoyer - December 21, 2017 1:34 pm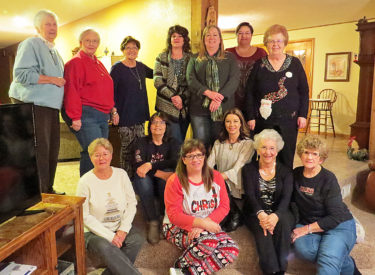 When members of Pollyanna, a local women's civic organization in Hugoton, Kansas, learned about the benefits of Black Hills Cares, they decided to make a donation to help their neighbors in need.
Black Hills Cares helps eligible Black Hills Energy customers pay their energy bills. The program uses voluntary, tax-deductible donations from Black Hills customers and employees.
The energy company then matches those contributions, dollar-for-dollar, and the donations stay local.
Pollyanna essentially doubled its generous donation that will stay in Hugoton and help keep those in need warm.
"It is so generous of Black Hills Energy to match our donation to help others in Hugoton," said Stacy Ghumm, one of the Pollyanna club members.
In Kansas, the Salvation Army and Warm Hearts of Douglas County administer the Black Hills Cares funds to customers in need. Black Hills Energy customers can indicate a one-time or monthly contribution to Black Hills Cares on the return portion of their bill. Customers can also donate through the company's paperless billing program, eBill.
"The future of our communities depends on us having a shared sense of responsibility and knowing we are all in this together," said Jerry Watkins, general manager of Kansas natural gas operations for Black Hills Energy. "As the natural gas utility partner, we want to be able to give a hand up where we can, and our Black Hills Cares program partnership does that."