BJ's Continue Derby Domination
KSCB News - July 9, 2012 7:05 am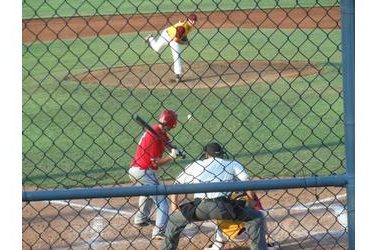 Liberal took care of business against the Derby Twins this season. The BJ's finished a 5-1 season against Derby with a 5-2 win over the Twins Sunday night at Panther Field in Derby. Northeast Texas right hander Justin Schnedler (2-0) pitched scoreless two hit ball through seven innings and the offense scored three in the first and two in the sixth for the win.
Schnedler struck out five and walked one and allowed singles in the third and the fifth. Grayson's Ray Ashford pitched two innings allowing two unearned runs.
The BJ's scored three in the first. Justin Sibley reached on an error and Derek Miller and Dayne Parker followed with singles. Seward's Tanner Rainey doubled down the third baseline to make it 2-0. Louisiana Tech's Stephen Gandy singled home a run.
Liberal added two more in the sixth. Seward's Sam Pack singled home Dalton Bernardi who singled to lead off the inning and UTA's Miller scored Tyler Parmenter on a suicide squeeze bunt. Miller went 3-5 in the game and 7-12 in the series.
Liberal is 21-9 overall and 15-9 in the Jayhawk. The Twins fall to 13-17 overall and 12-15 in the Jayhawk. The Bee Jays have Monday off and host first place Dodge City Tuesday night at 7 p.m. on Talkradio 1270 and kscbnews.net. Golden Plains Credit Union is the buyout sponsor.
Sunday night in the Jayhawk, Hays beat Haysville 6-0 in Haysville and Dodge City pounded the Broncos 10-1 in El Dorado.
Dodge City 15-8
Liberal 15-9
Hays 14-10
Derby 12-15
El Dorado 11-16
Haysville 9-18