BJ's and Larks Split in Hays
KSCB News - July 14, 2016 11:09 am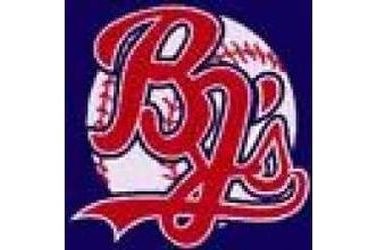 The Liberal Bee Jays won the protested game after all.  Then the Hays Larks won the regularly scheduled game Wednesday evening at Larks Park in Hays.  After Hays finished with an 11-4 result on Tuesday night, a Bee Jay protest was upheld because the umpires forced the BJ's to make a pitching move after only one visit to a pitcher.  This time the Bee Jays were victorious 10-3 as play resumed in the bottom of the sixth.  Hays won the second game 10-7.
In the suspended game which began at 5:30, Liberal scored two in the first on Tuesday as Blake Brewster doubled home a run and Brady Cox hit a sac fly.  Hays scored two in the bottom of the inning to tie it.  Liberal took a 4-2 lead Tuesday night when Cale O'Donnell doubled home a run and Cox singled home a run.  Lee Busto got out of a second and third with one out jam on Wednesday for a scoreless sixth.  Liberal scored Wednesday in the seventh as O'Donnell and Cox singled and O'Donnell scored on a wild pitch.  Hays made it 5-3 with a run in the seventh.  Liberal scored three in the eighth as Marc Mumper hit a sacrifice fly and Kyle Knauth hit a two run homer to right.  The BJ's added two more in the ninth as Cox doubled, Owen Taylor doubled him home, and Trey Kamachi singled him home.  Kamachi was 4-5 and Cox was 3-4.  Jake Harrison (3-1) pitched five innings for the win.  Busto pitched three allowing one run and JB Olson worked a scoreless ninth.
The Bee Jays got off to a great start in game two.  Kyle Knauth (4th)blasted a two run homer to right and Cale O'Donnell (6th) hit a homer to left center.  The Larks greeted starter Andy Schwulst with five in the second and one in the third to lead 6-3.  Blake Brewster's sac fly in the fifth scored Knauth.  Hays scored four runs in the sixth to lead 10-4.  Brady Cox's two run homer to right in the seventh made it 10-6 and Brewster's RBI single in the ninth  made it 10-7.  Necomer Francis Ventura pitched a scoreless inning and O'Donnell pitched a scoreless inning.
Liberal is 6-2 and Hays is 4-4 in the second half of the Jayhawk League.  The two teams play again Thursday night at 7 with the Dugout Show at 6:45 on 1270 and kscbnews.net.