BJ Bats Go Cold in Derby Heat
KSCB News - July 8, 2012 9:42 am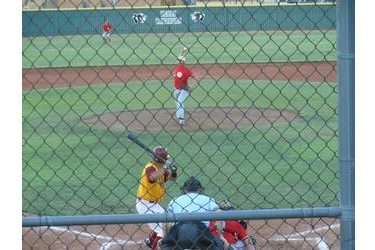 With a 104 degree temperature and six mile per hour winds to start the game Saturday night in Derby, not even the air conditioner in the press box in Derby could hold up the the excruciating heat. The BJ bats felt a similar fate in a 4-3 loss to Derby at Panther Field. The BJ's had six hits but were hitless in the final three innings as the Twins beat Liberal for the first time this season.
Liberal scored a run in the first after Wichita State's Tyler Baker singled and stole a base and advanced to third on an error. Wichita State's Dayne Parker grounded to second to drive home the run.
Derby slugger Ethan Loosen blasted his team leading 5th homer over the left field wall to make it 2-1.
Liberal answered when Louisiana Tech's Stephen Gandy lined a homer over the left field wall to make it 3-2. Gandy has four homers this season.
Derby tied the game in the third with two singles. A BJ error allowed the Twins to score in the fifth to make it 4-3.
OCU's Cody Crabaugh (2-2) was solid through seven allowing three earned runs with five strikeouts and one walk. OCU's Dalton Bernardi pitched a scoreless eighth.
Liberal is 20-9 overall and 14-9 in the Jayhawk while Derby improves to 13-16 overall and 12-14 in the Jayhawk. Liberal remains just a half game out of first after El Dorado beat Dodge City 3-2 in eight weather shortened innings in El Dorado.
Liberal and Derby conclude the series Sunday night at 7 p.m. on Talkradio 1270 and kscbnews.net.