Bill Would Raise Kansas Minimum Wage to $15
Joe Denoyer - January 2, 2020 7:00 am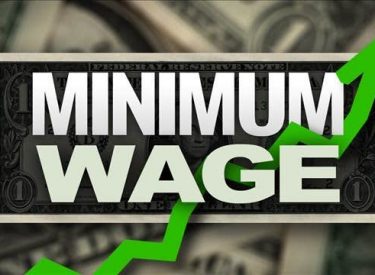 A Kansas lawmaker says it's time for working families in the state to get a raise and he's proposing increasing the minimum wage to $15 over the next two years.
Democratic Rep. Jim Ward of Wichita filed House Bill 2022, which would raise the minimum wage from $7.25 per hour to $11 in 2020 and then to $15 in 2021. For workers who receive tips and gratuities, the wage would go from $2.13 to $2.63 and then to $3.13.
Rep. Ward said on Twitter that "29 states have a higher minimum wage than Kansas" and it's "time working families in Kansas get a raise."
The bill was referred Monday to the Committee on Commerce, Labor and Economic Development.
New minimum wage requirements took effect in 20 states and nearly two dozen cities around the start of the new year. The state wage hikes range from an extra nickel per hour in Alaska to an extra $1 an hour in Maine, Massachusetts and for California employers with more than 25 workers.
In Missouri, the minimum wage rose from $7.85 to $8.60 an hour — the first of five annual increases that will take it to $12 an hour by 2023.