Beef and Forage Seminar Offered to Producers
Joe Denoyer - December 6, 2019 8:41 am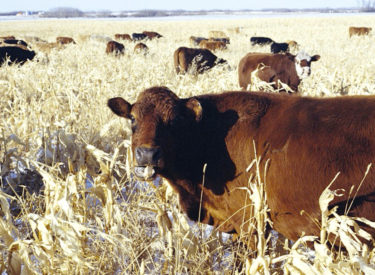 K-State Research and Extension Wild West District is offering a Beef and Forage Seminar on Wednesday, December the 18th. The Seminar will take place from 10:00am-12:00pm at the Stevens County 4-H Building. Topics to be covered include: How to take a proper Forage Sample, Knowledge Gained by Forage and Soil Samples, Nutritional Requirements with a Question and Answer Discussion for Cow/Calf Producers.
Featured speakers will be Robin Cox a Key Feed Accounts Specialist and Justin Waggoner Extension Specialist, Beef Systems.
For more information or to register, please contact K-State Research and Extension, Wild West District-Sublette Office at 620-675-2261.