Bee Jays Win Ugly Over Roughriders
Brock Kappelmann - July 6, 2022 6:32 am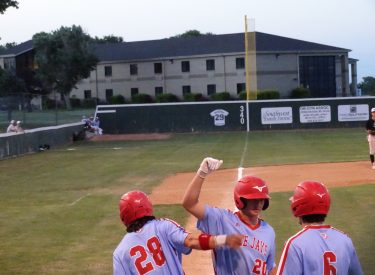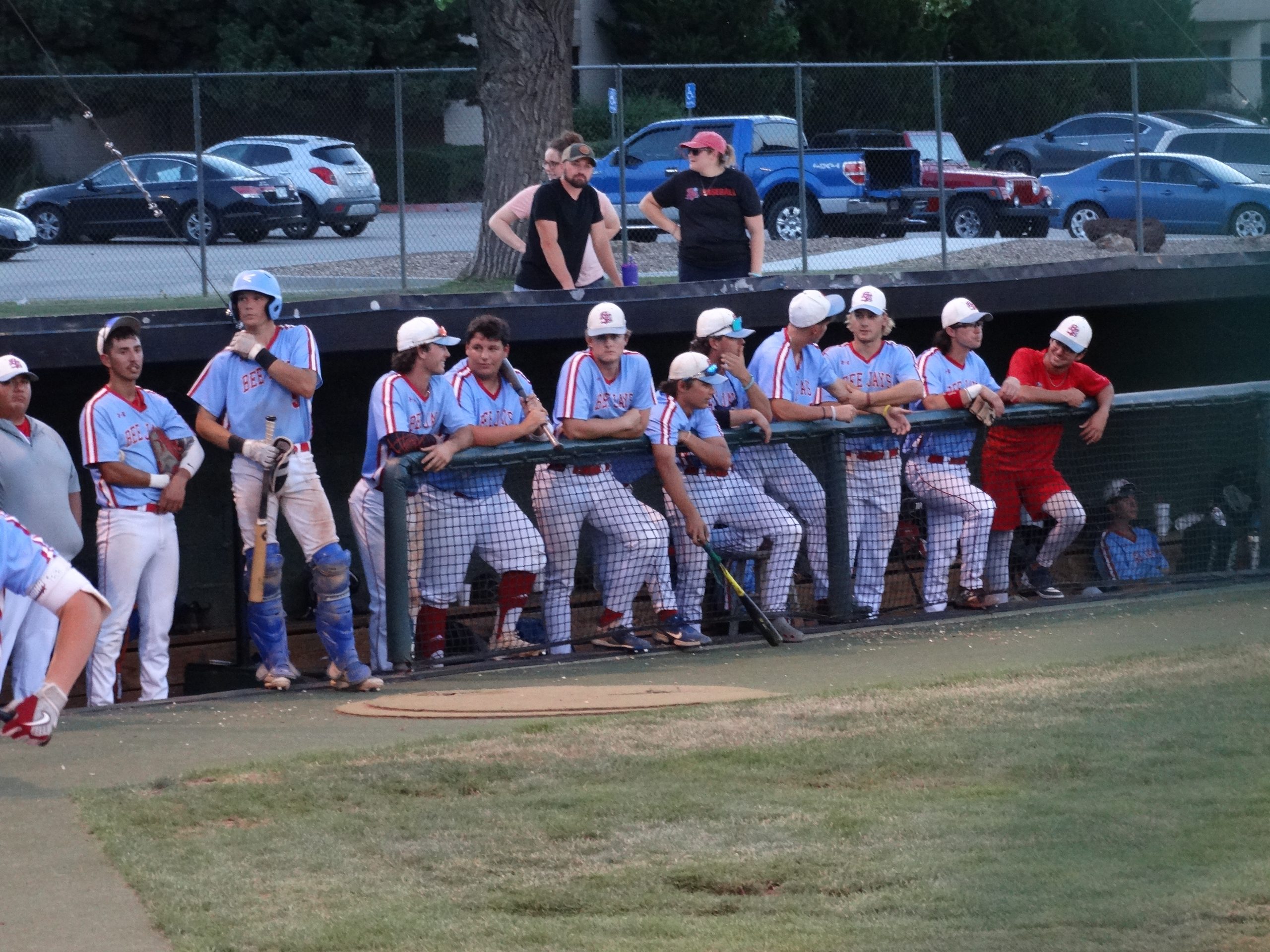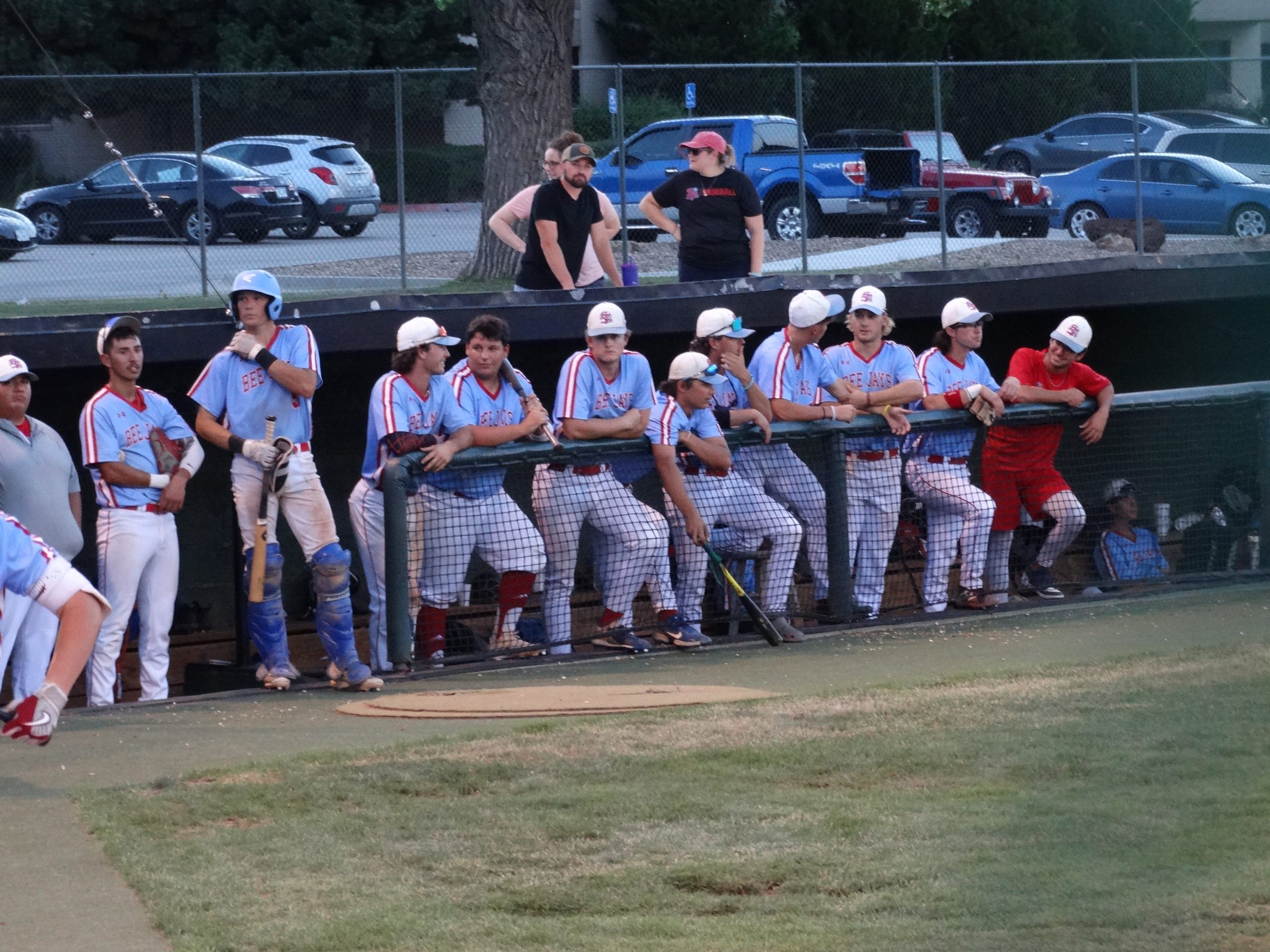 The Liberal Bee Jays won, but it wasn't a pretty sight.  Liberal defeated the Colorado Roughriders 19-9 Tuesday night at Brent Gould Field.  They won despite 11 walks and three errors.  Fortunately for the BJ's the bats provided 19 runs on 22 hits and the Roughriders committed nine errors.  Liberal wins their ninth straight game.
The Bee Jays scored three in the first.  Gavin Brzozowski and Keaton Grady singled to lead off the inning.  Caden Hensley grounded into a fielder's choice but drove home a run.  Jack Arthur singled home two.  The Roughriders scored a run in the second and one in the third to make it 3-2.  Liberal scored three in the bottom of the third.  Chance Reisdorph doubled to lead off the inning.  Ryan Leary walked and Jack Arthur reached on an error.  Conner Westenberg whistled a triple off the center field wall to score two.  Gavin Brzozowski singled Westenberg home to make it 6-2.  Chance Reisdorph reached on an error in the fourth and scored on a Jack Arthur single to give Liberal at 7-2 lead after four.  After two BJ errors, the Roughriders scored six unearned runs in the fifth capped by a grand slam for Brayden Miracle to give the Roughriders an 8-7 lead going to the bottom of the fifth.  Liberal exploded for nine runs on six hits and four Roughrider errors.  Chance Reisdorph had an RBI double in the inning.  Ryan Leary singled home a run.  Jack Arthur lofted a two run homer to left center.  Caden Hensley was 2-2 with two RBI's and a stolen base in the inning.  Liberal added a run in the sixth when Jack Arthur singled and scored on a wild pitch.  Liberal scored two in the eighth to end it.  Conner Westenberg singled home a run and Sean Brady singled home a run to end it after eight.
Jack Arthur was 5-6 with a home run and five RBI's.  Hudson Polk was 3-3 with two doubles.  Keaton Grady was 3-5.  Robert Bonilla aided the BJ pitching staff pitching two shutout innings with four strikeouts and no walks.
Liberal is 18-4 overall and 14-1 in the Rocky Mountain.  The Roughriders are 4-13 in the Rocky Mountain.  The same two teams play Wednesday night at 7pm at Brent Gould Field.  Pre-game at 6:45 on 1270, 92.3, and The KSCB and The Legend App.  Sharp McQueen PA is the buyout sponsor.