Bee Jays Take Collegians to School
KSCB News - June 26, 2013 7:13 am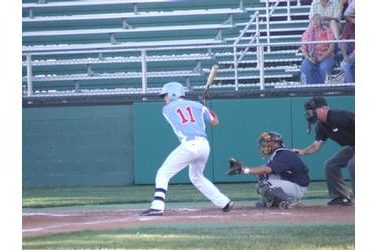 Liberal tops Boulder once again Tuesday night at Brent Gould Field with a score of 10-3. The Bee Jays swept the two game series.
Bee Jays scored four in the second, five in the seventh, and one more in the eighth. Clarendon's Paul Garcia was the standout batter for the Bee Jays with his two RBI single in the second inning, Paul was 2-4 with three RBIs.
Strong BJ pitching once again helped in Tuesday night's victory as starter Justin Schnedler struckout five and allowed only one run in six and one-third innings. Justin Bethard threw two and two-thirds innings striking out five and giving up two runs. SCCC's own TJ Looney was the closer pitching only one inning with one strikeout and no runs allowed.
Liberal is 12-9 and 6-9 in the Jayhawk. Liberal will host the Dodge City A's Wednesday night at 7 pm and the game will be broadcast on 1270 am KSCB. The A's lost to Hays 7-1 Tuesday and are 4-10 in the Jayhawk.