Bee Jays Tab Former Cub as their Manager
KSCB News - February 2, 2016 7:09 am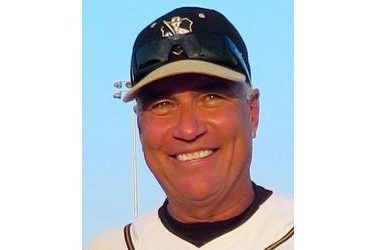 Following a nationwide search that resulted in over 50 applicants, the Liberal Bee Jays have announced that former Chicago Cub and longtime minor league manager Carlos Lezcano will lead the team as their manager in 2016.
Lezcano, a native of Arecibo, Puerto Rico, has an extensive resume of success in the game as both a player and as a manger. In his playing days, Lezcano first starred at Florida State University where he led the Seminoles in batting, RBI's, and stolen bases in his final season before being signed by the Chicago Cubs. Lezcano made his Major League debut with the Cubs on opening day in 1980 where he started in center field for the northsiders. He would spend seven years as a player in professional baseball, splitting time between Chicago, Detroit, and Oakland.
In 1992 Lezcano broke into professional baseball as a manager with the Seattle Mariners rookie ball club. One year later he would move up to their Single A club in Appleton, Wisconsin, where he would coach an 18 year old by the name of Alex Rodriguez making his professional debut. He spent the next 20+ years amassing over 1,000 victories as the skipper of numerous different minor league clubs in the Giants, Brewers, and Padres organizations, coaching the likes of David Ortiz, Bernie Williams, Yadier Molina, as well as former Bee Jay Eric Sogard and many others along the way. Of his interest in managing the Bee Jays, Lezcano said "after looking at the Bee Jays tradition of winning and the opportunity to work with talented young players, I knew Liberal was somewhere I wanted to be." When asked about what he felt he could bring from his professional baseball background to the amateur game, he said "I can certainly help the players have an understanding of what it takes to play at the professional level. I will stress to them the importance of good work habits and being consistent."
"We are obviously thrilled to have Carlos on board for this summer" Bee Jays Director of Baseball Operations Roy Allen said. "He brings so much experience to our organization and has a real passion for teaching the game to young players" he continued.
Fans will get their first chance to see Lezcano and the Bee Jays in action on June 3rd when they open their 2016 campaign with a non-league date against the Kansas Cannons at Brent Gould Field in Liberal.