Bee Jays Split a Pair with Cannons
Brock Kappelmann - June 2, 2019 10:00 am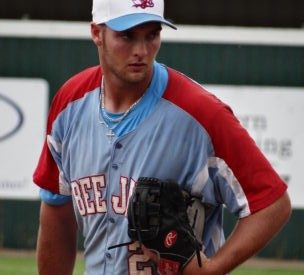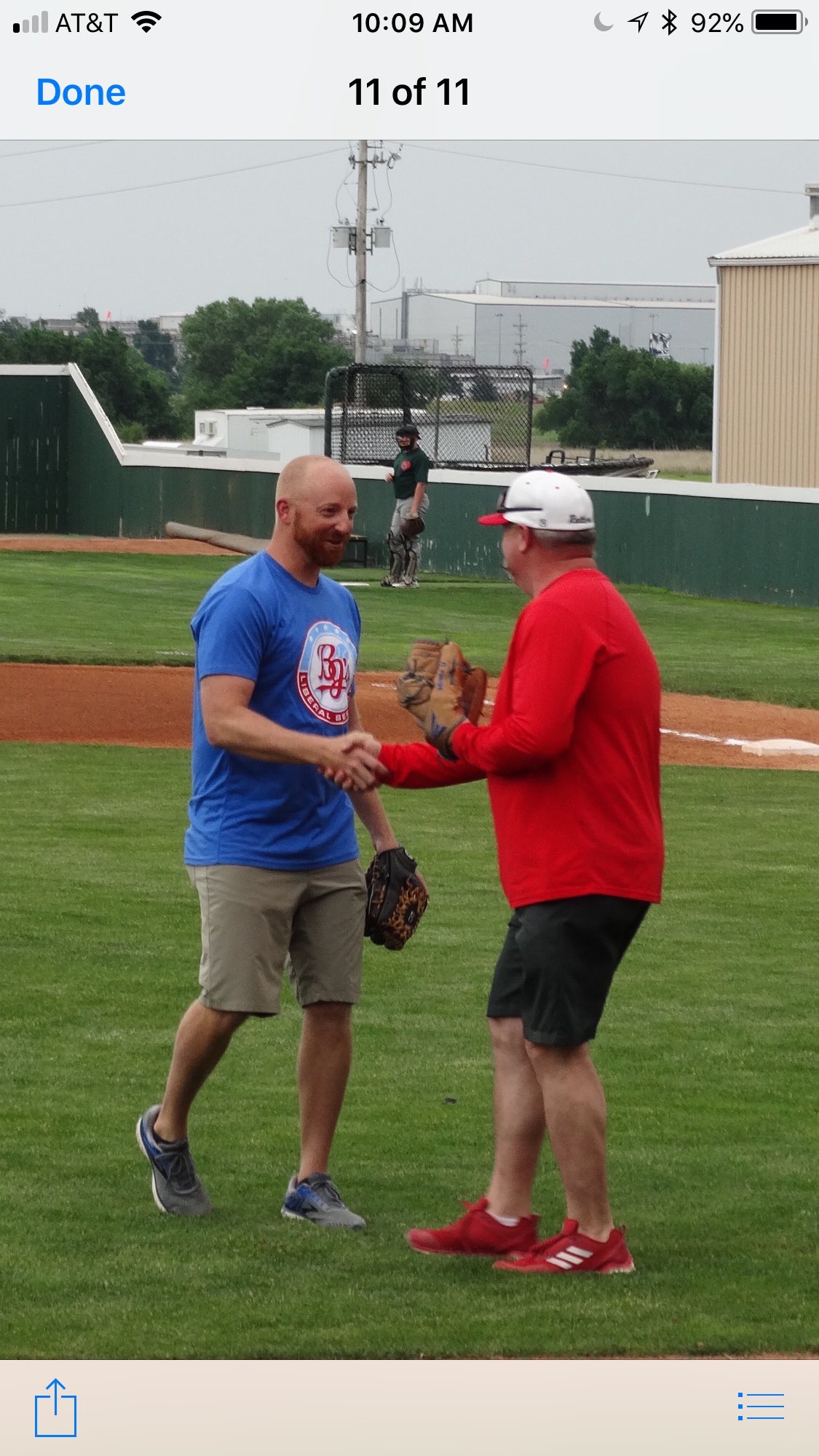 The Liberal Bee Jays and Kansas Cannons from Augusta split two games Saturday afternoon and evening at Brent Gould Field.  The Cannons won game one 4-2 before the Bee Jays claimed the night cap 8-1.
In game one, the Bee Jays pitching was solid.  Payton Strambler pitched three innings striking out five.  Cole Schoepke went 2 and 2/3.  Jake Reed went 1 and 2/3 scoreless.  The Cannons scored two in the third when Strambler walked three and allowed two hits.  Liberal scored in the fifth when Trevor MacDonald laced a double to left center to score Cayde Ward.  But the guys from Augusta answered with two in the sixth for the 4-1 lead.  Brandon Holdren doubled to in the sixth and scored on Corbin Truslow's single.  The BJ's lost despite out hitting the Cannons 6-5.  Liberal had two errors and the Cannons had one.
In between games, former Bee Jay Corey Metzler was recognized.  Metzler was the 2000 NBC World Series MVP.  He was 3-0 with a save in the event.  He winged the ceremonial first pitch to former Bee Jay Sean Eyler.
The BJ bats stayed quiet in most of game two.  The Cannons scored a run in the second against starter Cole Evans.  The BJ's answered in the second when Cayde Ward singled home Blake Dickman.  Liberal opened the game up in the sixth but they got some help.  The Cannons walked six in the inning.  Truslow's deep sac fly to right center made it 2-1.  Dickman singled home a run to make it 3-1.  Justin Quinn added an RBI single for the 4-1 lead.  Aiden Sheparson and Jordan Williams walked with the bases loaded to make it 6-1.  Dickman scored on a wild pitch.  Holdren blooped a single to left for the 8-1 lead.  Evans worked four strong innings for the win striking out six without a walk.  Trey Goodrich went three strong innings with six strikeouts.  The Jays out hit the Cannons 8-5.
Liberal is 2-1 and the Cannons are 2-3 and 1-2 in the KCLB.  The same two teams meet at 3 Sunday at Brent Gould Field.  Equity Bank is the buyout sponsor.  Bee Jay Dugout Show at 2:45 on 1270 and kscbnews.net.
Game 1 audio:
Game 2 audio: