Bee Jays Planning for 65th Summer Amid Covid 19
Brock Kappelmann - March 26, 2020 6:34 am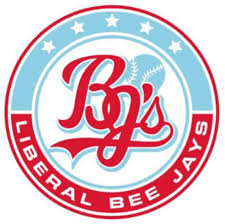 2020 Liberal Bee Jays Season
The Liberal Bee Jay organization is closely monitoring the ongoing Covid-19
pandemic. As the season is not scheduled to begin until early June, at this time
there are no plans to make any changes to the 65th season of Bee Jay baseball. If
necessary, adjustments will be made accordingly.
Board President Todd King says "The main interest right now is the health of our
players, fans, and all of our dedicated Bee Jay supporters. We will continue to
communicate with local health officials and comply with local, state, and federal
government guidelines concerning social distancing."
Thoughts are with all of the baseball players, coaches and fans across the country
who have been impacted socially, emotionally, and financially by this pandemic.
Stay safe and stay healthy!