Bee Jays Outhit Dodge City, But Drop The Contest
KSCB News - June 5, 2015 8:00 am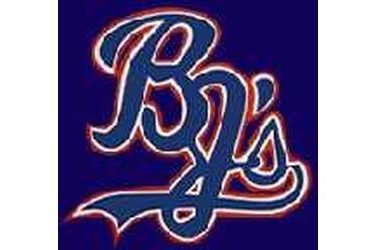 For the sixth straight game, the Liberal BeeJays outhit their opponent, but for the second time in three games, the BeeJays lost the battle that counted in the runs department, falling 8-5 in their Jayhawk League opener against Dodge City Thursday night at Cavalier Field in Dodge City.
A pair of early errors cost the BeeJays two runs as Dodge tallied unearned runs in the 2nd and 3rd innings to take a 2-0 lead.
Dodge extended their lead to 4-0 in the 5th with a two out, two run home run by right fielder Matt Haggerty.
Liberal finally got something going on offense in the top of the 6th, getting three straight two out RBI singles by Seth Stevens, Brandon Rix, and Nick Chapman to climb back to within one at 4-3.
Just as soon as the BeeJays got back into things, Dodge struck again. The A's picked up four straight hits to start their half of the 6th to score two runs and a two run single with two outs opened their lead back to 8-3.
Liberal got a run back in the 7th on an RBI single from Nick Brooks, but left two runners on at innings end to keep it an 8-4 game.
It remained an 8-4 game to the 9th and with the BeeJays down to their last out, Liberal got three straight singles to plate a run, but they left the tying run at the plate at games end as they fell 8-5.
Liberal had 15 hits to Dodge City's 10 in the game, but the BeeJays left 12 runners on in the loss including 8 in the final 4 innings.
The BeeJays fall to 4-2 on the year, losing their Jayhawk opener while Dodge City remains unbeaten at 5-0.
The same two teams will go head to head Friday night as the BeeJays will host the A's at 7:00 at Brent Gould Field in Liberal.