Bee Jays on Familiar Path
KSCB News - January 14, 2013 1:56 pm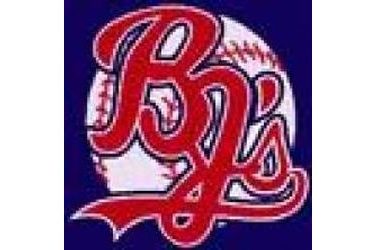 The Liberal Bee Jays expect to return at least eight players this summer. If that expectation holds true, that will be the largest number of BJ's returning in a long time. The Bee Jays expect to see outfielder Tanner Rainey, infielder Jake Barrios, outfielder Ryan Schilhab, outifielder Chris Miller, pitcher Justin Schnedler, pitcher Ray Ashford, catcher Dylan Delso, and pitcher Trevor Lundgrin. These Bee Jays helped the team go 30-17 last year.
The switch hitting Rainey played two years a Seward and hit .342 with 28 RBI's and 10 doubles. Rainey provided a game winning hit in the NBC World Series.
Jake Barrios is at Texas Tech and has played two years for the BJ's after playing two years at Seward. Barrios hit .389 with two home runs and 21 RBI's with three doubles and four triples.
Ryan Schilhab played a partial season for the BJ's in the outfield before an injury sidelined him. He hit .296 with nine RBI's.
Chris Miller was injured very early in the summer.
Justin Schnedler went 2-1 with a save and a 3.09 ERA.
Ray Ashford saved two games for the BJ's and had an ERA of 2.90 withb 40 strikeouts and 16 walks.
Dylan Delso joined the BJ's late in the summer and hit .367 with two homers and five RBI's.
Trevor Lundgrin was 1-1 with a 2.52 ERA for the BJ's.