Bee Jays Jet Past the Sandlot
Brock Kappelmann - June 20, 2022 6:43 am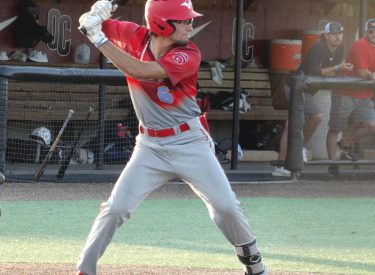 The Liberal Bee Jays began their two day trip into the Oklahoma City area with a 9-1 win over Oklahoma City Sandlot Sunday night at OCU in Edmond.  Liberal out-hit Sandlot 14-2.
The BJ's scored two in the first and second and three in the third.  Sandlot scored their run in the fourth.  Liberal scored one in the fifth and one in the ninth.  Keaton Grady, Luke Smith, Tyce Armstrong, and Jordan Thompson had two hits a piece.  Keaton Grady and Tyce Armstrong had two RBI's a piece.  Jack Arthur and Keaton Grady hit triples.
Sean Brady pitched two scoreless innings.  Jackson Berry went two innings with four strikeouts and allowed one run.  Dylan Kerbow went three shutout innings with four strikeouts and no walks.  Luke Barbier went two scoreless innings with four strikeouts.
Liberal is 8-2 and plays the Oklahoma City Drillers Monday night at 6:30.