Bee Jays Drop 1st Contest Of 2015 Season
KSCB News - June 2, 2015 8:16 am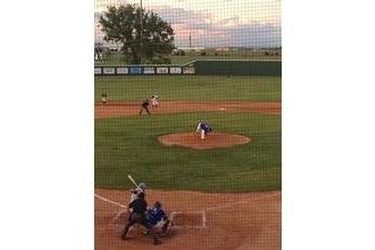 Liberal Bee Jays won the hit battle 6-2 on Monday, but couldn't push enough runs across to get the win, instead losing 2-1 to Kansas Cannons.
Kansas Cannons had no answer for Lee Busto, who kept runners off the basepaths in his appearance. Busto held Kansas Cannons hitless over three innings, allowed no earned runs, walked none and struck out three.
#6 got the win for Kansas Cannons. He allowed one run over 5 1/3 innings. He struck out seven, walked one and surrendered six hits.
Brad Vassar was charged with the loss. He lasted just four innings, walked one, struck out four, and allowed two runs.
Liberal Bee Jays scored its only run of the game on an RBI single by Jeff Bohling in the fourth inning.
The game's last lead went to Kansas Cannons thanks to a fourth inning rally that saw two runs cross the plate on an error and a sacrifice fly by #25.
Liberal is 3-1 on the year and will wrap up their two game series with the Cannons on Tuesday in Maize. The Bee Jays begin Jayhawk League action on Thursday in Dodge City.
"Powered by Narrative Science and GameChanger Media. Copyright 2015. All rights reserved."