Bee Jays Blast The Cannons
KSCB News - June 3, 2015 8:13 am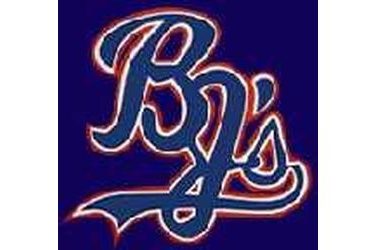 A seven-run explosion in the ninth inning spurred Liberal Bee Jays to a 12-1 win over Kansas Cannons on Tuesday.
Liberal Bee Jays scored in the ninth on a three-run double by Luke Reinschmidt, , and a three-run double by Nick Brooks.
Liberal Bee Jays was led by a flawless day at the dish by Nick Chapman, who went 3-3 against Kansas Cannons' pitching. He doubled in the sixth inning and singled in the eighth and ninth innings.
Alejandro Carmona got the win for Liberal Bee Jays. He allowed one run over four innings. Carmona struck out two, walked one and gave up three hits.
Liberal Bee Jays easily handled Kansas Cannons pitching as six hitters combined for 11 hits, eight RBIs and eight runs scored.
#21 couldn't get it done on the mound for Kansas Cannons, taking a loss. He lasted just one-third of an inning, walked one, struck out none, and allowed no runs.
The game was never in doubt after the fourth, as Liberal Bee Jays scored three runs on a double by Chase Chambers and a two-run triple by Seth Stevens.
Liberal Bee Jays tacked on another three runs in the sixth. The inning looked promising, as Luke Sherley doubled, bringing home Brandon Rix and Jeff Bohling to kick things off. That was followed up by Nick Chapman's double, scoring Luke Sherley.
Liberal is now 4-1 on the year and will open their Jayhawk League schedule on Thursday on the road at Dodge City. Coverage on Talk Radio 1270 and kscbnews.net will begin at 6:45 with a 7:00 first pitch.
"Powered by Narrative Science and GameChanger Media. Copyright 2015. All rights reserved."